Description
Upgrade your lifestyle by getting yourself a HISENSE 43" FULL HD SMART TV. This TV lets you to watch FULL HD content in life-like detail. In addition, this TV comes with Smart features like a dedicated web browser and popular apps like NETFLIX, YouTube and a range of movie on demands services. Playback your stored content directly on the big screen for all to enjoy via a USB device or use it to record TV programmes and even pause live TV.
The HISENSE 43" FULL HD SMART TV makes a perfect addition to contemporary rooms. When switched on, the backlit LED screen churns out images and videos with an amazing contrast and in details. Witness the entire RCG spectrum brought to life on your screen. The Hisense TV brings you exceptionally vibrant and true-to-life images delivered just as the director imagined.
The TV display generates amazingly clear, razor sharp images with a resolution of FULL HD (1920 X 1080). The TV's 5000:1 dynamic contrast ratio and 50Hz refresh rate ensure that the displayed images are true to life and free of motion blur.
The Hisense 43" FULL HD SMART TV is designed to support virtually all the latest peripheral gadgets. The TV features two USB 2.0 ports, to which you can connect your DVD players, cameras, external hard drives, and more.
​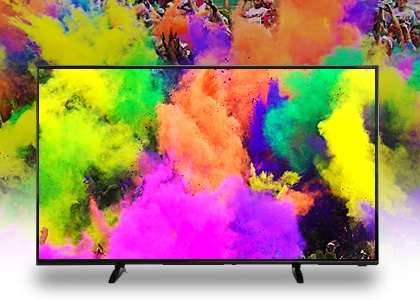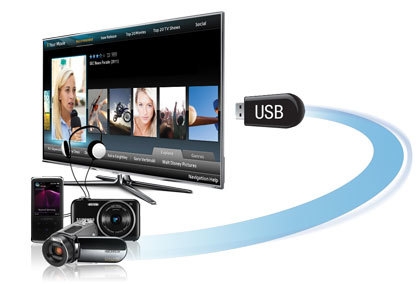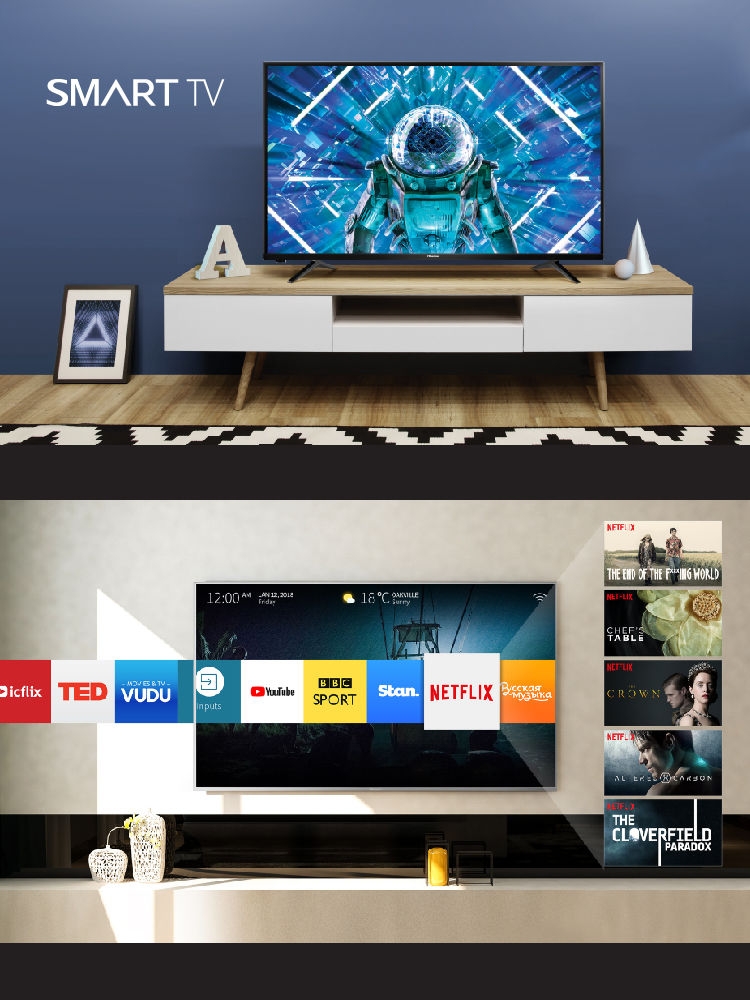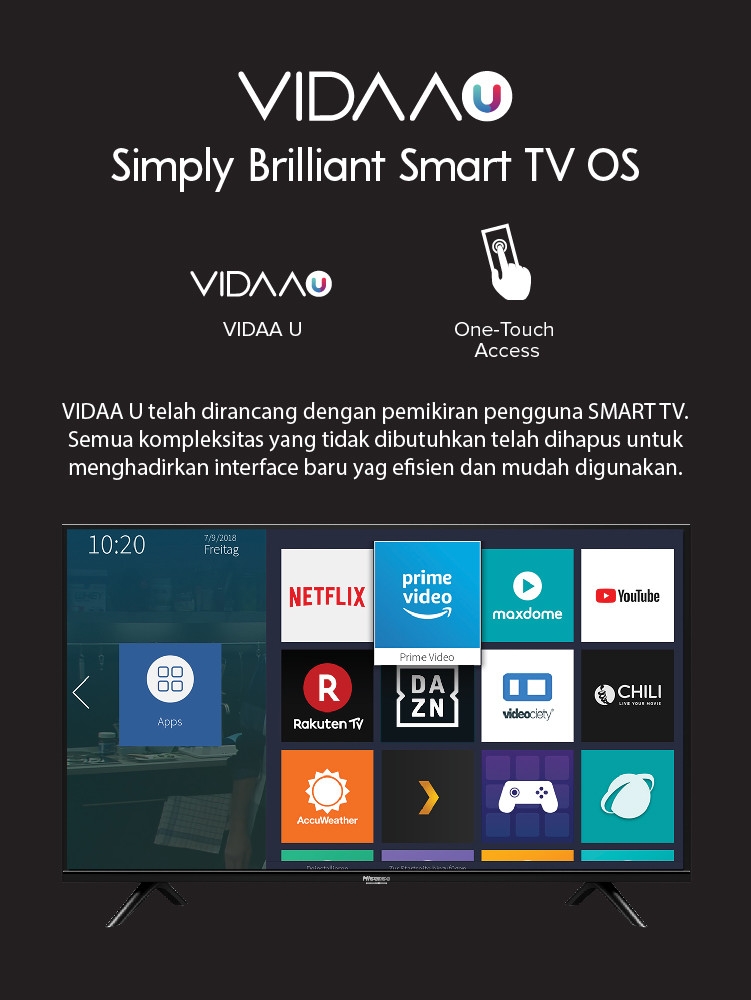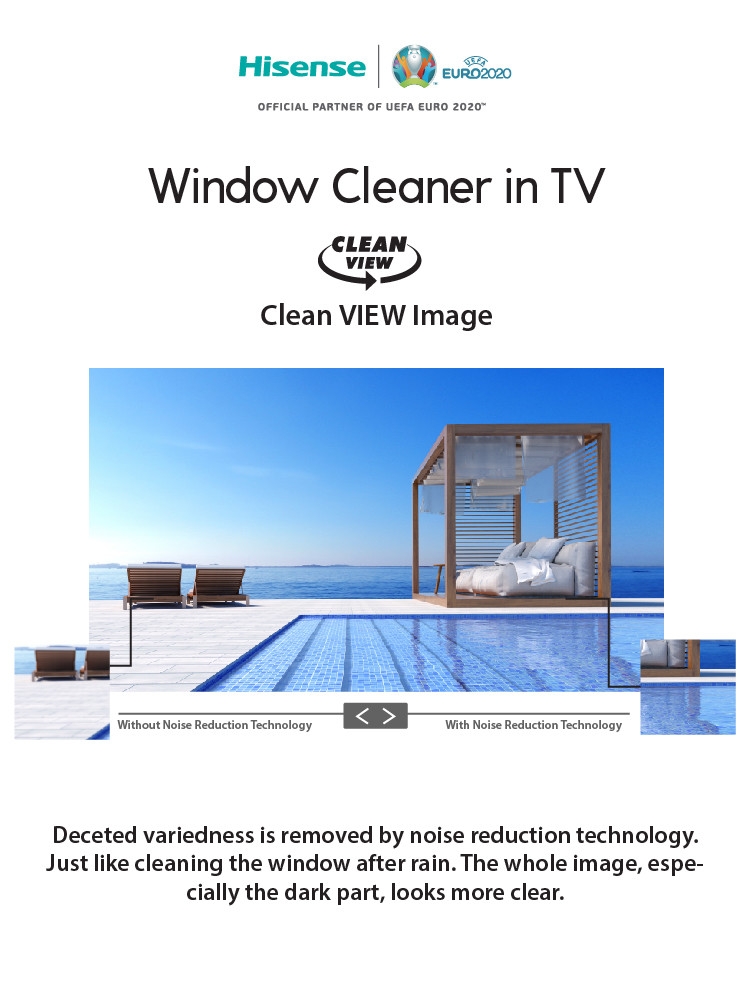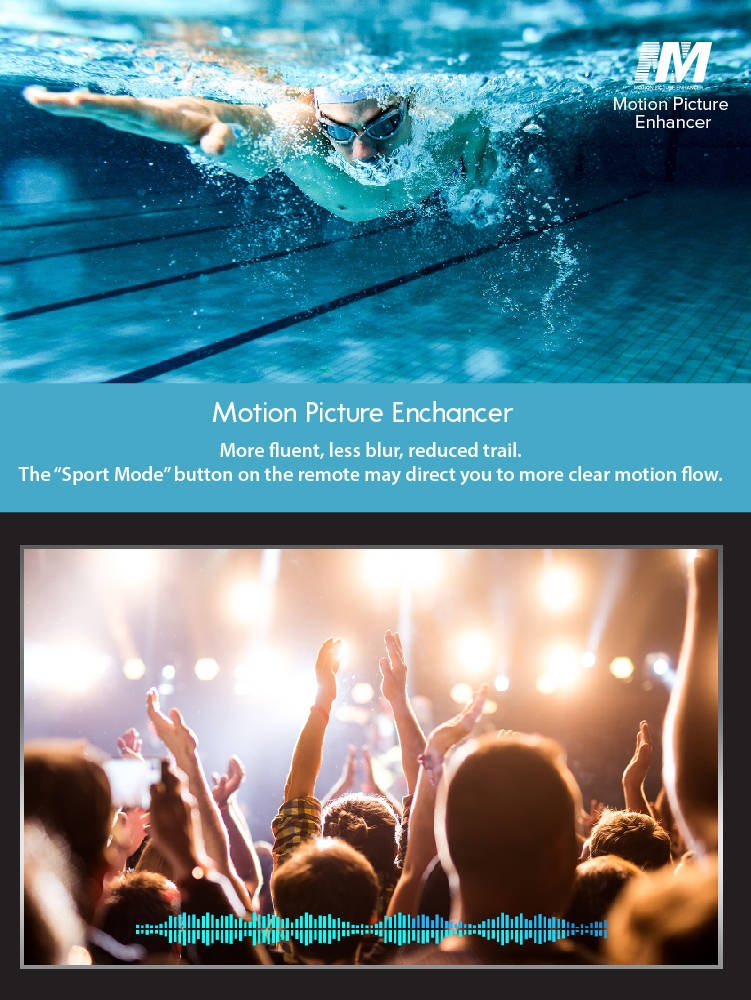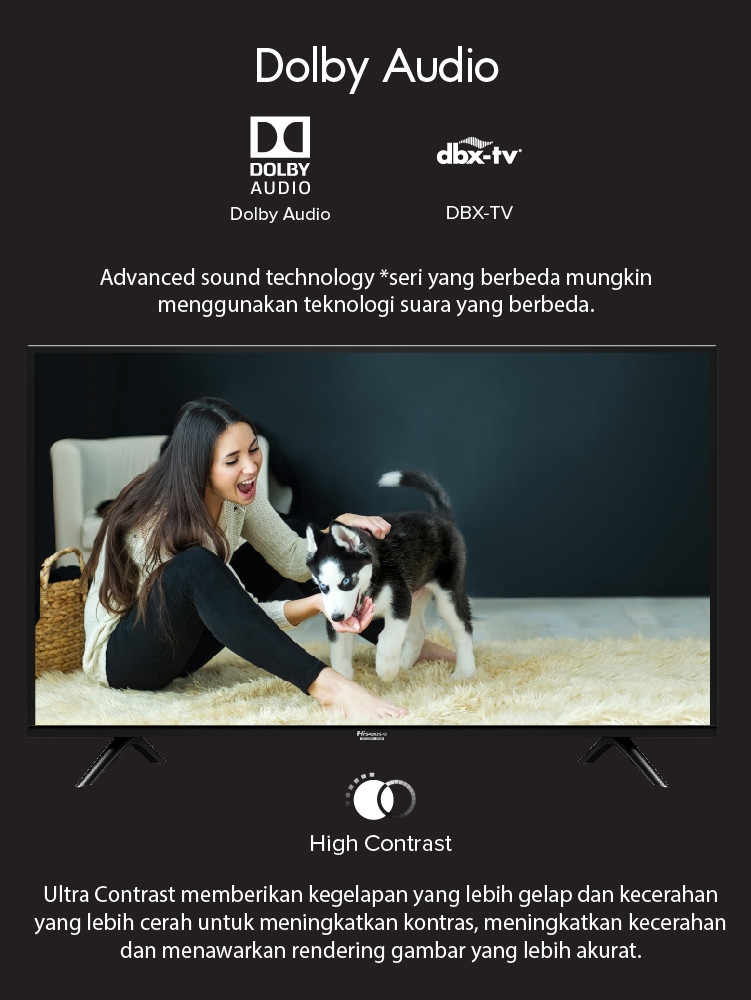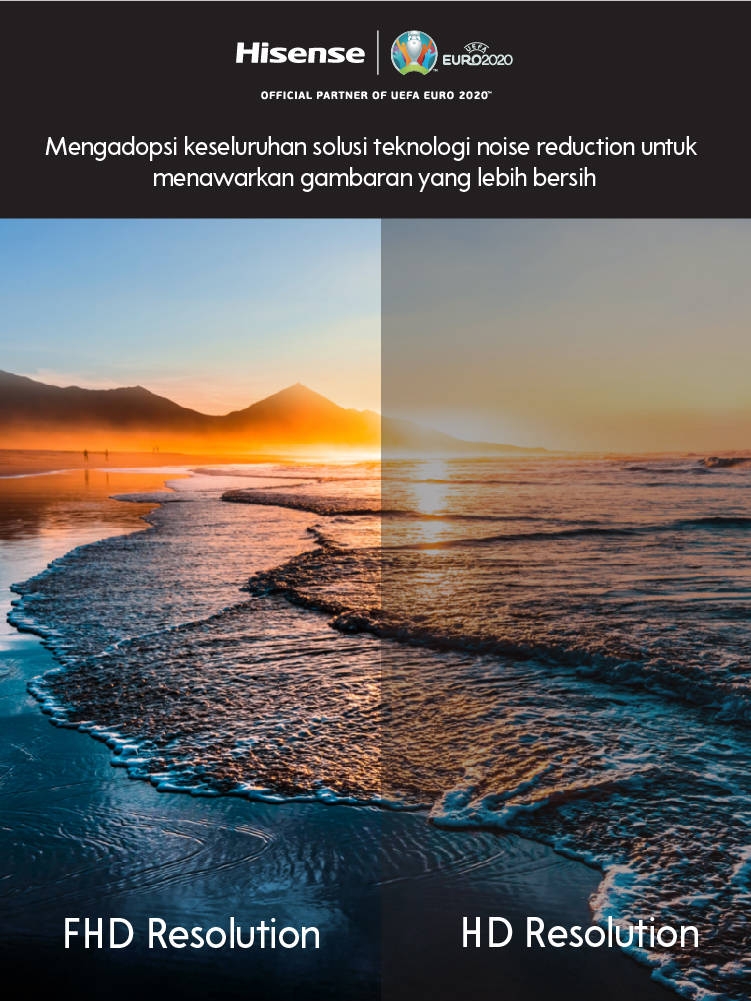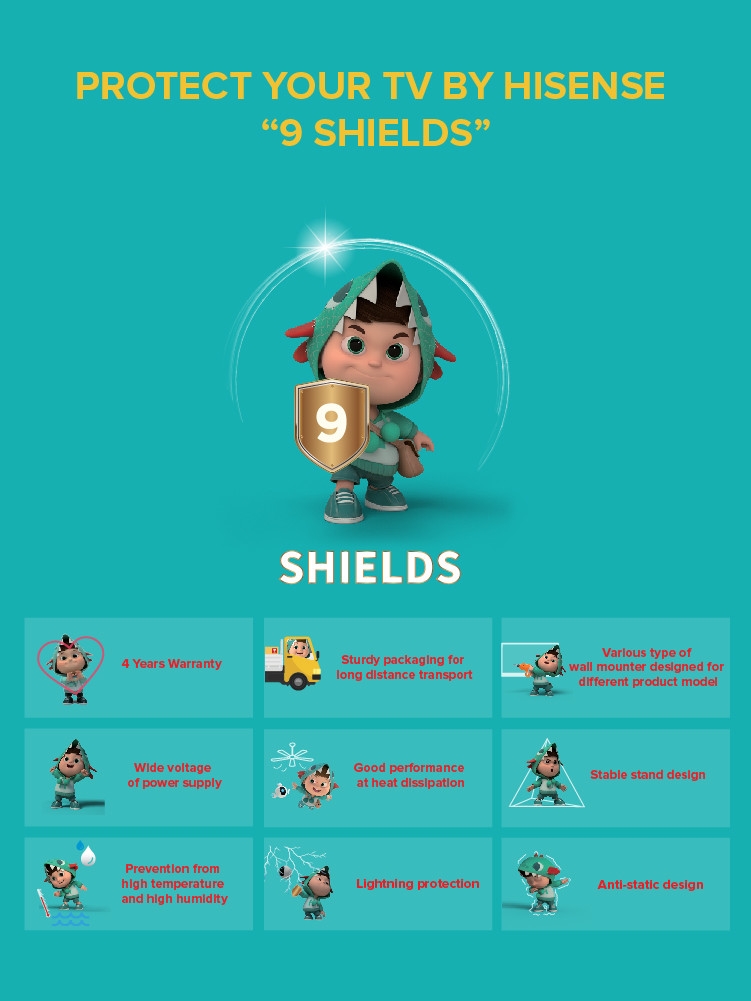 Technical Specifications
Display
Screen size: 49" FULL HD SMART TV
Resolution: FULL HD (1920 X 1080)
MAX Audio Output (RMS): 2 x 6watts
Automatic volume level (AVL)