Description
ROSALIND Nail Gel Builder 15ML has a Medium- heavy thickness and can be used for sculpting the nail shape or building Nail extensions. Also you apply it as a overlay on your nail plate to strengthen and protect your natural nail to help it grow.
Flexible, self-leveling structure that allows to work with natural and artificial nails. Doesn't shrink and easy to file.
14 COLOURS to choose from and is suitable for all skin colors.
Salon-grade quality with 10 Toxins-Free formula for healthier application.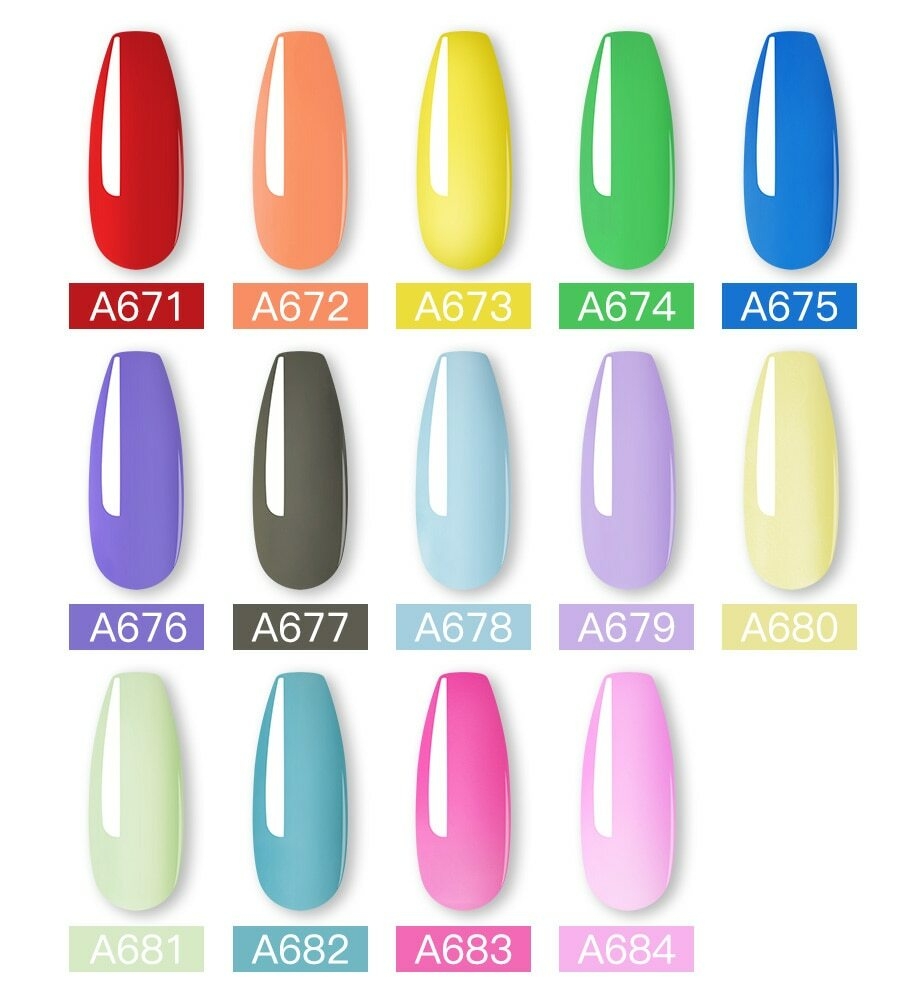 How to Use Rosalind Builder Gel:
1.Prep nails.
(the most important step to prevent further lifting and peeling off).
Use a natural nail file buff your nails surface. Remove shine*, dust, oils, etc. from nail.
It is not advised that you file away shine on your natural nail. If you do need to file off the shine
use a 240 grit or higher nail file & very very lightly do this.
We want to preserve the natural nail as much as we can. Over filing the nail will cause nail damage & may be a reason for your Gel Polish to lift.
2. Push your cuticles back using a metal cuticle scraper. As you are doing this, ensure to remove true cuticle from the nail plate 3. Remove the remained dust with dry paper towel or pads
. DO NOT USE ALCOHOL
( removing dust with alcohol might cause lifting). Very thoroughly wipe the nail plate clean of any oils, dust etc. 4. Apply
base coat.
5. Apply first layer: use
very thin
coat of builder gel and cure for 30 sec. 6. Apply thicker layer of builder gel, shape it, cure . 7. Apply
Top coat
and cure.
NOTE;
You need a UV/ LED/ CCFL lamp * UV Nail lamp Curing time: 2- 3 minutes. * LED Nail Lamp Curing Time : 30-60 seconds
How to soak off Rosalind builder jelly gel
Step 1: Soak cotton pad with liquid remover. Step 2: Wrap the finger. Step 3: Wait for 2~5min. Step 4: Gently file away.
Warning:
1. Keep away from children 2. Keep away from sunshine and heat 3. Keep tight after use 4. Follow directions for use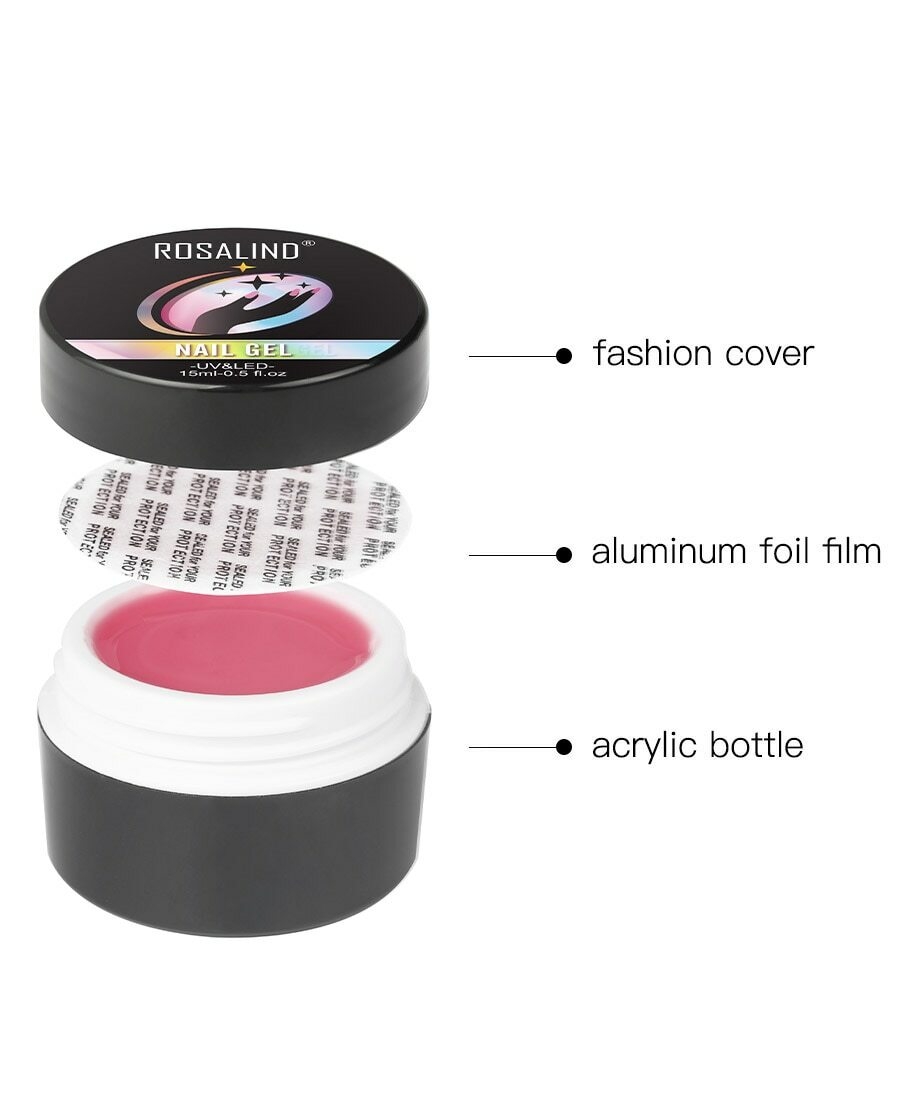 WEBSITE LINK for more product information and videos: https://enesiglamstores.com