Description
DIP POWDER ACRYLIC NAIL 10g Net jar has gorgeous colors nail dip powder (0.34oz each), it is made of high-quality material, unique formula complex of rich calcium and vitamins, which is Paraben & Cruelty-Free, safe & Non-odor, would not damage your nail bed. Variety of colors, High quality, Easy to color, Odorless and non-toxic, Creates beautiful long lasting sparkle nails & Can be used on natural nails and false nails.
How to use
:
1. Prepare your nail. 2. Apply a thin coat of dip
BASE
. 3. Dip tip of the entire nail into the dish. 4. Brush off excess powder. 5. Apply a second coat of dip Base Coat . 6. Dip tip of a nail into the dish to achieve desired smile line. 7. Brush off excess powder. 8. Apply dip
ACTIVATOR.
9. Smooth and refine the surface with a buffer. 10. Apply
TOP
coat.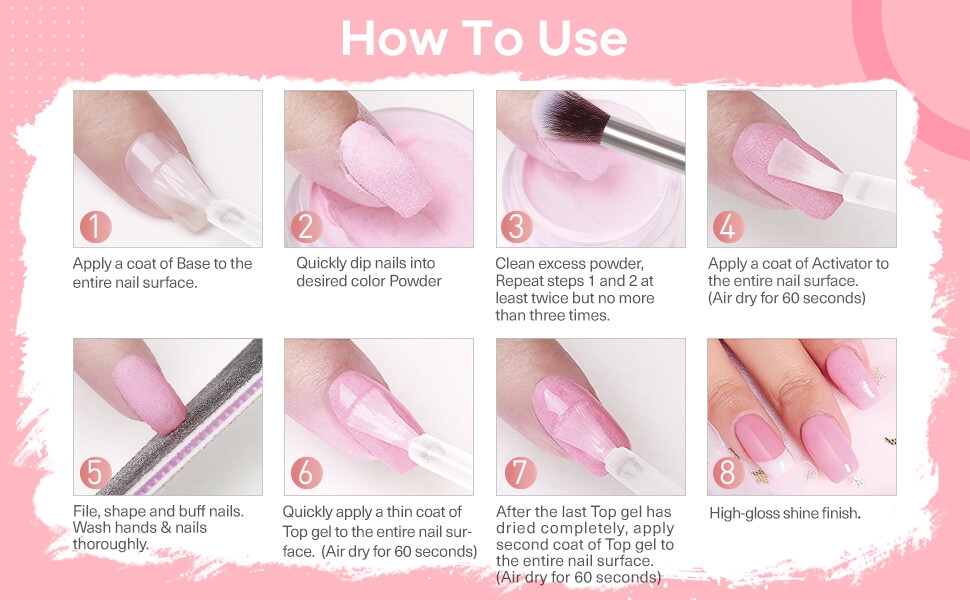 Warm Tips
1. Please test on your skin before using t dip powder, if you experience an allergic reaction please stop using it immediately.
2. Please avoid prolonged contact with skin and read the instruction carefully before you use the dipping powder colors
3. We sincerely hope that our products can bring you beauty and convenience.
COLOURS AVAILABLE TO CHOOSE:
D 2001-D 2021
http://enesiglamstores.com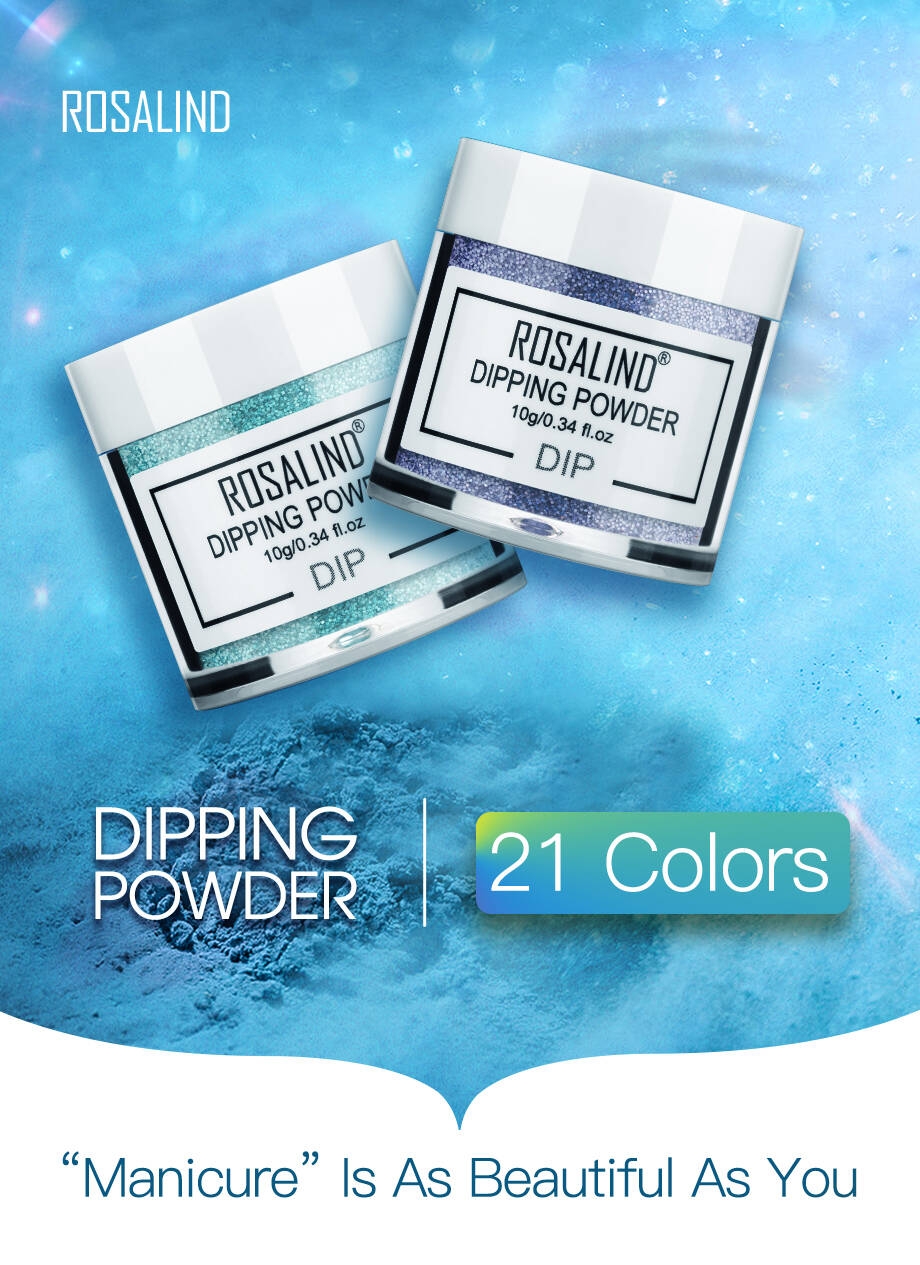 How to Remove Dip Powder? Step 1. Polish the nail surface with polishing files. Step 2. Soak the nails with nail remover wraps for about 5-10 minutes. Step 3. Remove the residue on the nail surface with a cuticle pusher gently. Step 4. Clean the nail surface with a nail brush. Step 5. Wash your hands with soap and water.