The Logitech H111 Wired Headset Stereo Headset offer a simple way to start talking online with it's versatile headset making it easy to start talking to friends and clients online. Get just what you need to hear and be heard clearly, plus enjoy your music, movies and games in full stereo sound. Highlights include noise cancelling microphone, full stereo sound, rotating mic can be worn on left or right side, adjustable headband. Works with Windows, Mac, Chrome OS, iOS, Android and most common calling apps.
The Noise-cancelling microphone keeps your conversations clear with a mic that reduces distracting background noise. Compatibility covered for you to enjoy the simplicity of a headset that works with common calling applications and almost all operating systems such as Windows, iOS, Chrome OS and Android. Full-stereo sound Internet calls are just the beginning. Enjoy music, movies and games in clear stereo audio.
Versatile designWear the mic your way—on your left or right side. Easily rotate the mic for best voice pick up or up and out of the way when you're not on a call. The comfortable adjustable headband enables you to personalize your fit with a slide of the universal headband. Just plug your headset into the 3.5 mm jack on your computer, smartphone or tablet and you're good to go.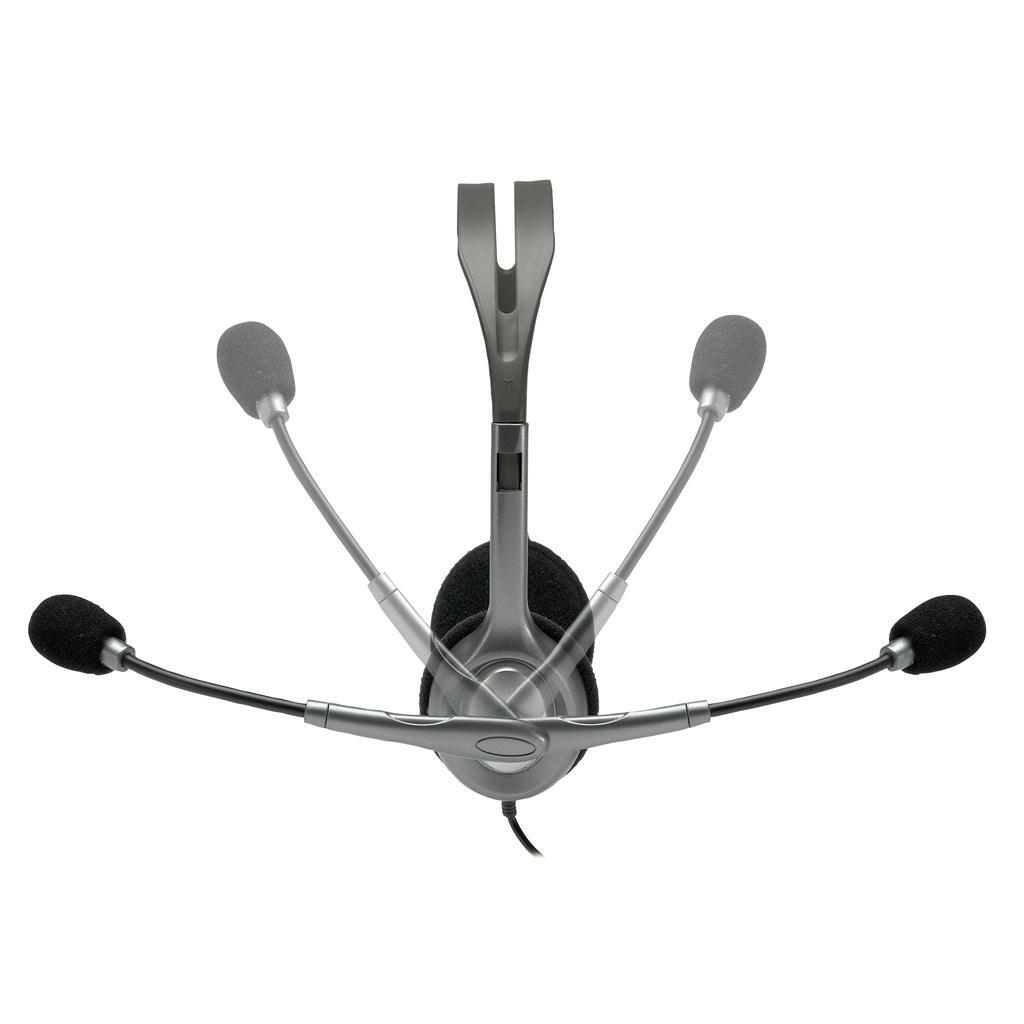 Compatibility
This Logitech H111 Wired Headset Stereo Headset is highly compatible with Windows 10 or later, Windows 8, Windows 7, or Windows Vista, Mac OS X 10.5 or later, Chrome OS, Linux Kernel 2.6 , iOS or Android. It has a single 3.5 mm jack.