Description
vivo hasonce again revolutionized a premium-range smartphone's standards by embedding aprofessional-grade 44MP Eye Autofocus Selfie camera in the V20 withadvanced Autofocus (AF) capabilities for highly defined selfie experience.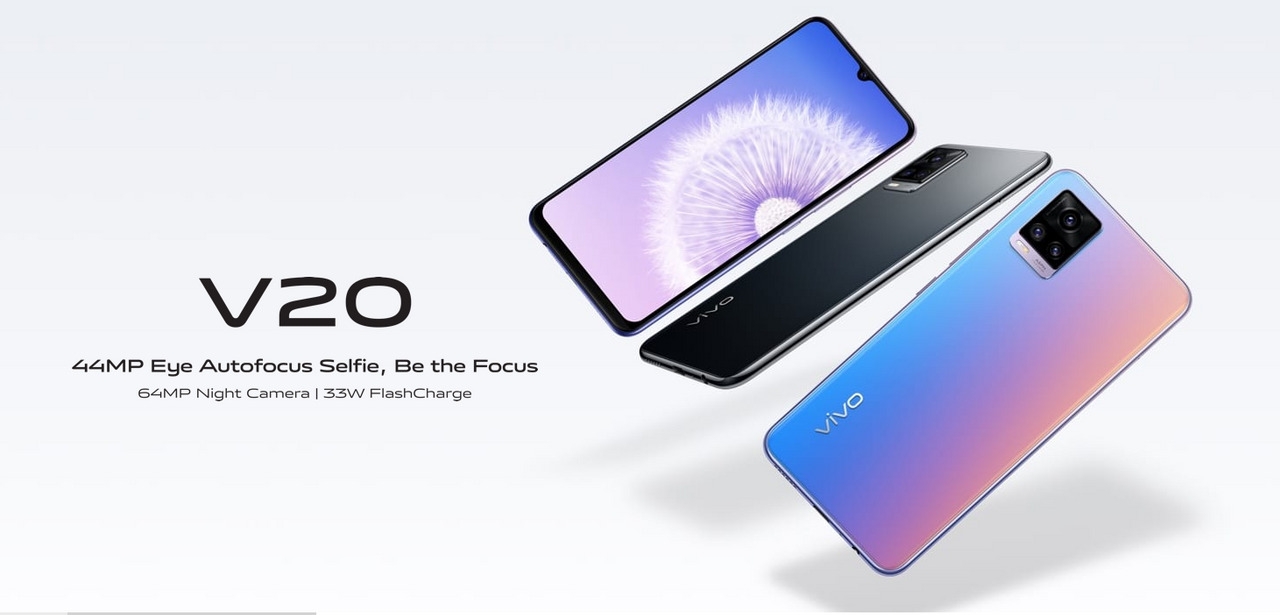 The all-newV20 is also slim and lightweight and flaunts 7.38mm Ultra Sleek AGGlass to complement young users' fast-paced lifestyles. The smartphonealso comes with a 64MP extraordinary rear camera with Super Night Mode thatdelivers high-definition quality and clarity in every shot even after vigorouszooming. It is backed by 33W Flash-Charge capability that allows V20 tokeep up with the users throughout the day.

vivoalways believes in evolving with the changing times, customers' behavior,needs, and preferences. We understand the selfie craze, photography trends, andneeds of creative minds. With V20, vivo is all set to change the paradigms ofpremium-range smartphones with its futuristic features and design. Vivo V20 hasit all, with enhanced Auto focus camera capabilities packed in an ultra-sleekand fashionable design.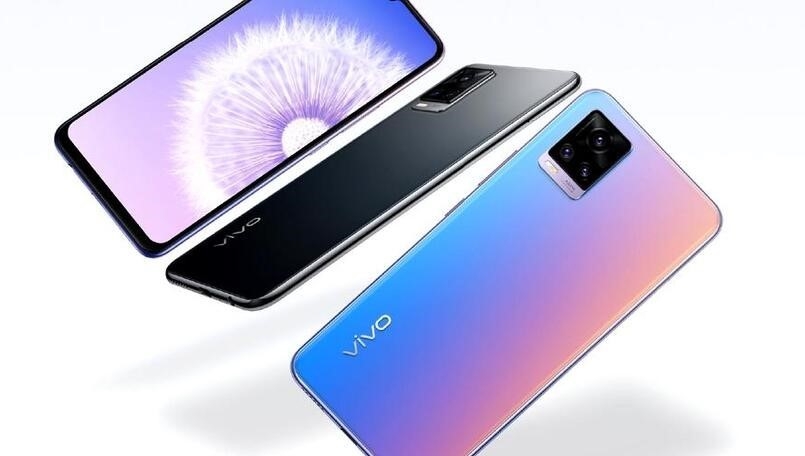 AdvanceCamera Technology with Intelligent Auto-Focus Capability
vivo V20'scutting edge camera setup has a powerful and intelligent Auto-focus capabilitythat unlocks a whole new world of wonders for selfie lovers.
The devicesports an industry-leading 44MP Eye Auto-focus feature that captures eachmoment's life with utmost ease and stability. This feature ensures a sharpfocus in the selfies making the user the 'focus' always. The lens is equippedwith Eye Auto-focus that uses advanced algorithms to track and focus on movingsubjects for sharper selfies. Its powerful subject-tracking technology furthersharpens photo and video quality.
The featurestands perfect for a wide range of user scenarios, whether the user is shootingup close or from even greater distances. It is further enhanced by varioushigh-tech innovative features that re-defines the paradigms for selfie loversand content creator.
Super Night Selfie: With the industry-leading Auto-focus feature, userscan shoot clearer selfies at dark or in low-light conditions. Vivo V20'smultiple exposures and noise cancellation algorithm capture highly distinctivefacial details defying dark montage. Moreover, the Aura Screen Light providesperfect colour temperature and natural skin tone by automatically adjusting toambient light for stunning and breath-taking selfies.

Dual-view video: The feature doubles the creative skills by recording withthe front and rear camera simultaneously! The unique feature combines thefootage of both front and rear cameras allowing users to experiment withreal-time interactive video recording in one go.
Slo-mo Selfie video: The slo-mo feature allows users torecord their real moments and control the flow of time with their fingertips.With this distinctive feature, the users can switch between fast andslow-motion while enjoying the smoothness of 240FPS.

Steadfast Selfie Video: The users' photography and videography experienceis further amplified through the Steadiface Selfie Video feature. It keeps thefocus on the subject's face and reduces blurry images caused by camera shakedue to hand or body movements when shooting videos on the phone. It is alsosupported by a face detection algorithm that crops the image edges forstability.

4K Selfie Video: The 4K Selfie Video mode truly makes the user the focus ofthe frame by creating amazing personalized videos in incredible 4K resolution.The feature further provides a highly innovative and powerful editing tool kitfor dazzling and breath-taking effects.

Multi-Style Portrait and AR stickers: These two features are carefullycrafted to support personalized hues and Face Beauty. The features satisfyusers' creative demand for a wide variety of adjustable photo style effects.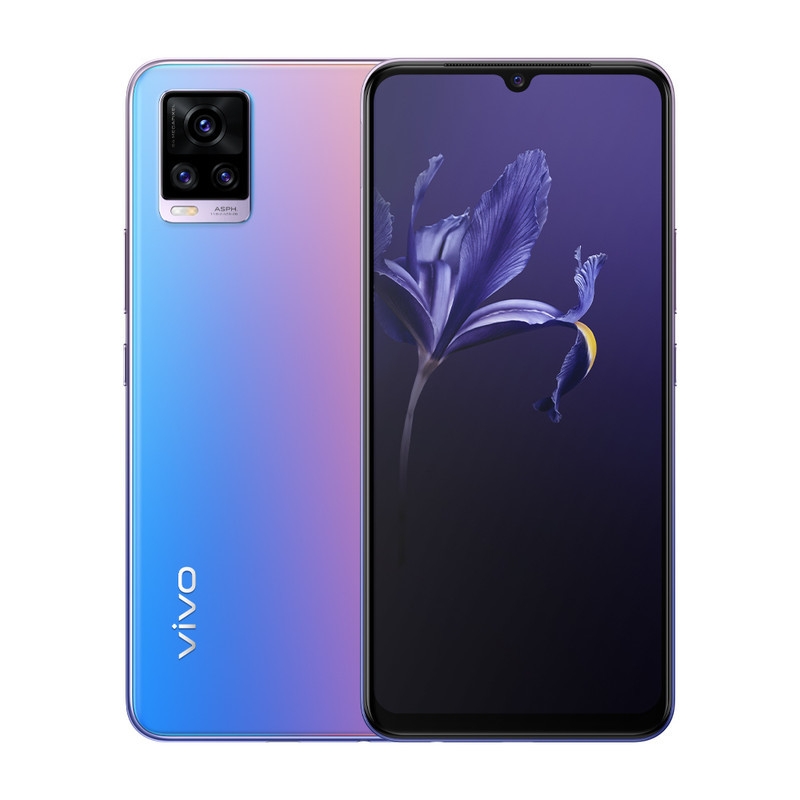 Thestaggering 64MP Main Rear Camera + 8MP Multi-Function Camera (Super WideAngle/Bokeh/Super Macro) + 2MP Mono Camera setup delivers ultra-clear andhigh-definition photography experience capturing vibrant, intricate detailsthat remain clear even after vigorous zooming. The Multi-functional cameracreates wide perspectives with super macro, bokeh, and black & white filmeffects.
Features
Body Build: AG Matte Glass
Operating System: Android 11 + Fun-touch OS 11
Network: GSM/HSPA/ 4G LTE
Display
Screen Size: 6.44-inches AMOLED Display
Resolution: 1080x2400 pixels
Display Type: FHD+
Sim
Processor
CPU: Octa-core (2x2.3 GHz Kryo 465 Gold & 6x1.8 GHz Kryo 465 Silver)
CHIPSET: Qualcomm SM7125 Snapdragon 720G (8 nm)
GPU: Adreno 618
Camera
Front: 44MP Autofocus Selfie, shoots in 4K
Back: 64MP+8MP+2MP, shoots in 4K
Memory
HDD: 256GB, Expandable to 512GB
RAM: 8GB
Battery
4000mAh Non-Removable
33W Fast Charging
Connectivity
GPS
Bluetooth 5.1
Wi-fi, Wi-fi Direct, Hotspot
USB Type C-2.0, USB-On-The-Go